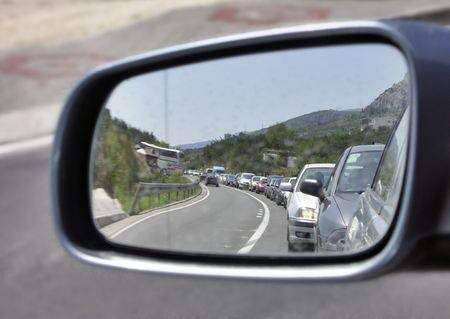 We've all heard the adage, 'hindsight is 20/20.' Even though our look back can still be skewed, things are often clearer as we consider the course of past events.
Joseph, the son of Jacob, was an important figure in the Book of Genesis. As one picks up his story near the end of that book, you find that his father is now dead, and his brothers have come to him to apologize for the contemptible way they had treated him. For review, Joseph was the favorite son of Jacob, which caused his older half-brothers to be extremely jealous of him. They plot to kill young Joseph but instead settle on selling him into slavery.
Joseph had many trials as a slave; to say nothing of being abandoned by his family. Genesis records the ups and downs of his life. Finally, he becomes a very powerful person in Egypt, rising to the number two person in power there, subject only to Pharaoh. He plans for and then administers the food he had set aside during a wide-spread famine in such a way that many lives are spared.
The narrative tells of Joseph brothers coming to beg food. They do not recognize him as their brother. Still, he takes care of them. Sometime later, after their father Jacob has died, the brothers come to him again.
Here is the account of part of what Joseph said to his brothers at that meeting which can be found in Genesis 50:20:
"You intended to harm me, but God intended it for good to accomplish what is now being done, the saving of many lives." (NIV)
Here we see clear evidence that Joseph had 20/20 vision as he looked back over the events of his life. He recognized that everything that happened to him was part of God's overall plan for his life. Joseph makes a great testimony to the sovereignty of the Almighty.
The question I ponder as I consider Joseph's life is this: Did he have that same insight about God's plan as the bad things were happening to him? Was he able to keep his chin up and say, "It's alright, God is working out part of His great plan through what is happening to me."?
If I put myself in Joseph's place, I do not see me saying those things as they occur. Being threatened with murder and then abandoned by my family would most certainly evoke anger with a dose of desiring revenge sprinkled in.
However, I will gladly admit that the passage of time has helped to attune me somewhat with God's plan as it has unfolded in my life. I can see more clearly now that much of what I have gone through, self-inflicted as it was, has been used by our Heavenly Father to mold me into a more useful instrument for Him today.
I have concluded that we are not given the day to day thoughts of Joseph for good reason. This allows us to work through our own stuff. What needs to be constant is our focus on God, not on our circumstance.
God is true to His word. He is working all things for good: His good! We ought to be honored and humbled that He chooses to give us a role to play in the grand scheme of things. I'm not saying this makes everything easy to go through, but experience is helping me to learn that the more I trust God in the midst of the storms of life, the less turbulent are the seas.
The apostle Paul sums this up for us in his letter to the Romans in verse 28 of Ch. 8: And we know that in all things God works for the good of those who love him, who have been called according to his purpose. (NIV)
The word translated as know used by Paul in this verse carries with it the idea of coming to know and understand something and then to put that information to use. For me, and hopefully you, Faithful Reader, this is a great teaching point. We are to see our current circumstance or those formational parts of our lives as being parts of God's greater plan. I do not know why this often includes going through trials and pain. But I can say from my own experiences that it is the seasons of pain and uncertainty that have been the ones that have brought me closer to Him.
Admittedly, I usually don't come to the point of understanding until I've gone through what it is I am going through. I am learning through them all to trust more and more in God's care, which is, I believe, the point Paul makes as we know that in all things God works for the good of those who love him.
Seen in this light, the occurrences of our life are not just random and scatter-shot, but are actually all part of an intricate plan sculped by our all-powerful and knowing God.
Today, I am grateful that with the help of my eyeglasses my vision looking forward is 20/20. Yet even more this, I am eternally grateful that God is revealing to me that His care, love and protection are infinitely perfect today as they were yesterday and will be going forward.
Blessings to you and thanks for reading,
Pastor Chuck