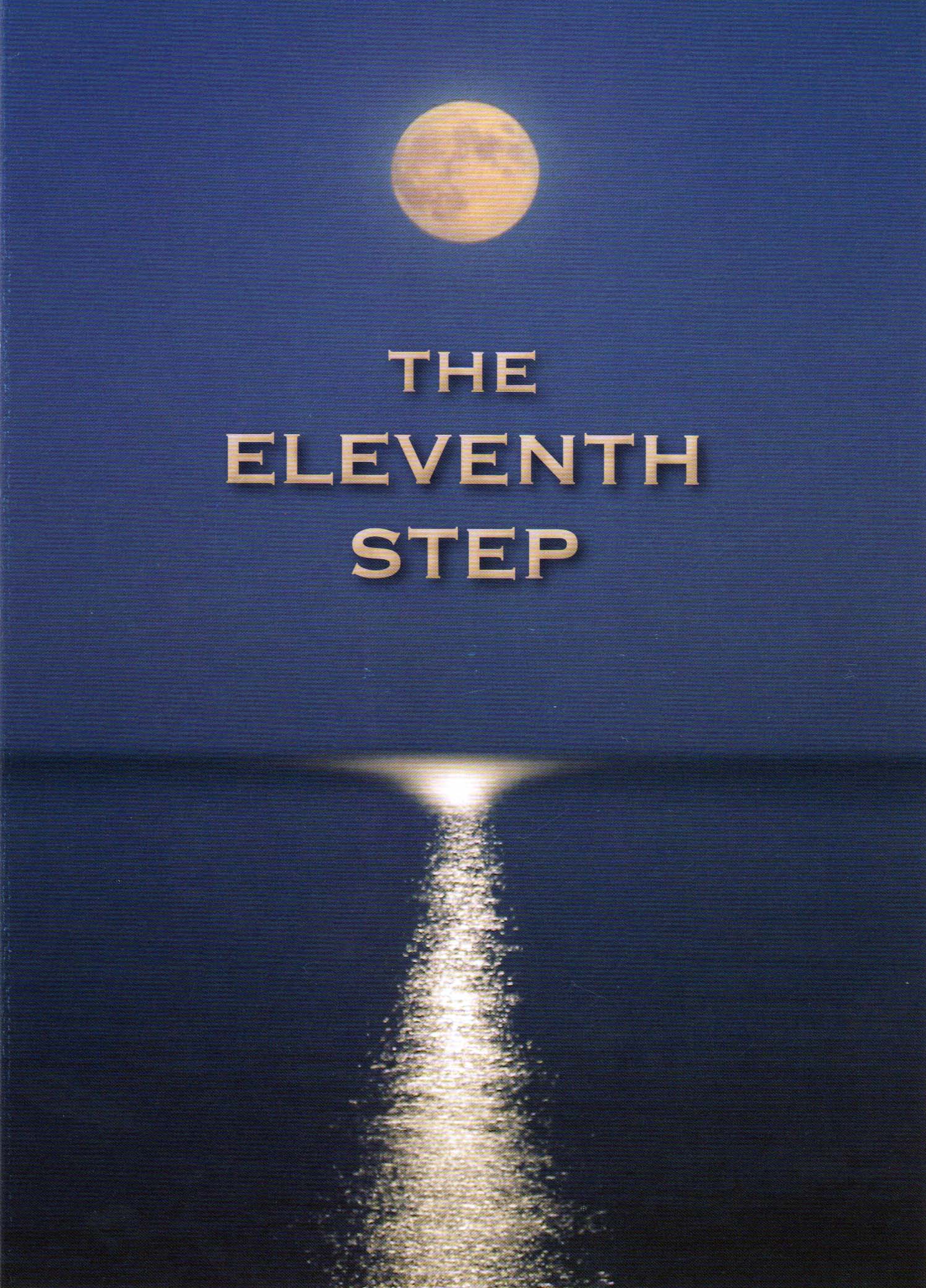 Sought through prayer and meditation to improve our conscious contact with God as we understood Him, praying only for knowledge of His will for us and the power to carry that out. Step 11 (of 12) from the Program of Recovery from Alcoholics Anonymous.
As many of your know, Faithful Readers, I have been blessed, by the grace of God, to live free from the bondage of alcoholism for nearly 30 years. Where once was a helpless drunk now stands a person living a sober life. I give God all the credit, for it is He who lifted me from the darkness of that former life into the light of His love, free from addiction.
I must also give credit to the program of recovery as laid out by Alcoholics Anonymous. The guidance offered by those who came before has helped me to live a life of personal growth, which I in turn try to share with others as was done for me. The 12 Steps of Recovery as explained in the book Alcoholics Anonymous have been solid guideposts for me all these years. Again, I learned much of what I share from those who took the time to help me get started and as we say in AA, 'you have to give away what you have in order to keep it.'
Those 12 Steps that I mentioned were written in a specific order. They are meant to help a person get a foundation on which to base their recovery (Steps 1-3). The remaining 9 are more action steps. When followed honestly, they help us to deal with the wreckage of our past and give direction for a happy and productive life of sobriety going forward. In my opinion, there is no graduation day, as the working of the Steps into my daily life is an on-going process. This allows me to assess my thoughts and actions, while helping me to always remember that I am afflicted with a disease that is relentless. It wants me dead, but will settle for drunk. Continually working on the 12 Steps helps to safeguard me from slipping into bad thoughts or behaviors.
I write of this today because the 11th Step (quoted above), was brought up as a topic of discussion at an AA meeting I attended recently. As I listened to what was shared by others concerning Step 11, a few thoughts came to my mind. I shared some of them then, and would like to do so again here. I believe that these 12 Steps are vitally important for recovery, I also hold that they can be of practical help to anyone who wants to take an honest look at themselves with an eye toward becoming a better person, regardless of whether or not you struggle wit haddiction.
Step 11 is built on the premise that one has at least some conscious contact with a power greater than themselves. For me, as I have made abundantly clear in my blog, that power is Jesus Christ. It was the Lord who offered me the opportunity to live a sober life, and it continues to be Him who calls me to live a life that honors Him. I make no apologies for my faith, nor do I want anyone to think I water down what I believe in order to make it somehow more appealing.
Having said this for personal clarity, what the 11th Step teaches is that the offer to improve one's conscious contact with a power greater than themselves is available to all. The key point is that for any lasting sobriety, a person must come to grips that they are totally defenseless against the ravages of addiction on their own. Hence the need for this Higher Power. It is a humbling thing, but by so doing we gain access to the awesome power that desires to help set us free.
Rather than go into a discussion of how one might accomplish the 'prayer and meditation' Step 11 advises, let me simply ask two more straight forward questions.
First, regardless of if you are addicted to drugs or alcohol, where do stand in regard to a Higher Power? If you do not recognize one, may I humbly suggest that you investigate the issue further. My journey through life has been made infinitely more peaceful, with life's speed bumps included, simply because I have entered into a relationship with the God of my understanding, Jesus Christ.
This leads to my other simple question: If you have discovered this power made available to you, a power that wants only the best for you, why wouldn't you want to improve your conscious contact with it? For me, the many challenges of life, as well as its rewards and joys, have been kept in proper perspective because of this relationship.
By recognizing my complete dependance on my Higher Power to get and keep me sober, I have come to trust Him more and more as the days have turned into years. Improving my conscious contact with Him has allowed me to acknowledge the areas of my life that still need work, as well as to be evermore grateful for what I have come know as His blessings on me.
My advice: Take/make the opportunity to improve your conscious contact with a power greater than yourself. It will only do you good!
Thanks for reading. Be blessed and be a blessing,
Pastor Chuck