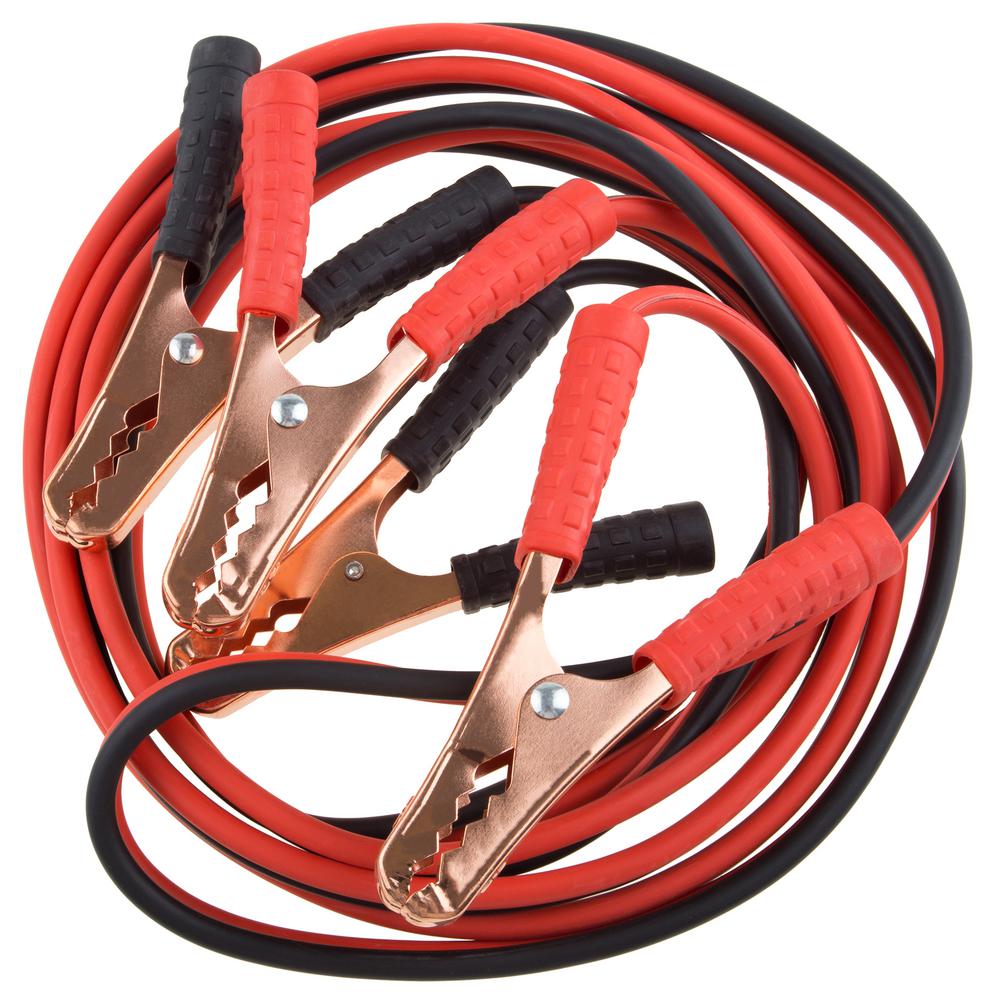 Our pastor preached on John 3:14-21 this morning. Included in this passage is the familiar verse John 3:16:
For God so loved the world that he gave his one and only Son, that whoever believes in him shall not perish but have eternal life. (NIV)
Pausing at these words, she then likened a life without Jesus to a car with a dead battery. This car, without a life-giving boost of electrical energy, will sit. It simply cannot function. Pastor Diane then went on to say that we can picture the forgiveness that Jesus offers us as jumper cables. They provide the connection between the power necessary to bring life to the lifeless vehicle. I love this analogy!
Throughout my early adult years and through my 30's I drove a series of what we call here in Upstate New York winter rats. Generally speaking, these vehicles have seen better days. Road salt usually has eaten through a fair part of the body, while years of hard driving and neglectful maintenance have rendered them less than reliable modes of transportation. Their one positive is that they are inexpensive to purchase.
Because these cars I drove during these times were not consistently dependable, and after a few times of having to call someone to come jump my dead battery, I purchased a booster pack.
This neat invention allows a person to jump start their own car without the help of another vehicle. The booster pack has its own set of pos/neg cables, so as long as you keep it charged up, it is available at a moments notice to transfer the life giving power within it to the dead battery.
As often happens with me when I get to thinking on these things, I carry the picture of jump-starting a car to my own life. It becomes easy to see that my life before Jesus was as dead as they come. Oh, I had all the working parts, but they existed without purpose or meaning. My spirit was without life. I was, without question, destined for the scrap heap as yet another vehicle that would no longer run.
God, by His wondrous grace, did for me what I could not: He attached His 'cables' of life to my dead terminals. He used the precious blood of the Savior Jesus Christ to bring life, true life, to me. Now I know that despite the various dents and faded paint on my 'car,' it is going to run forever because God has poured His eternal life into it.
As if that were not enough, I can picture God's jumper-cables as more than a one and done connection. His power is absolute. It is unending and always available. All I need to do is recognize when my 'battery' starts to run low on power. I can then simply ask the Lord to plug that energy into me again. He has provided several options as to how I can do this.
I can get re-charged by reading the bible. The word of God has come from His very essence, therefore it contains all the power of the Almighty. I can also make this connection with God through prayer. He is available 24/7. All I need do is to come humbly to Him, speaking what is on my heart and listening for He has to reveal to me. Spending time in worship is another way I get a fresh influx of God's power into my life. Praising Him simply for who He is and what He has done/is doing helps to align my spirit with His.
How about you? Do you have ways that help you connect to God's infinite power. I would love to hear about them!
Thanks for reading. Be blessed and be a blessing,
Pastor Chuck