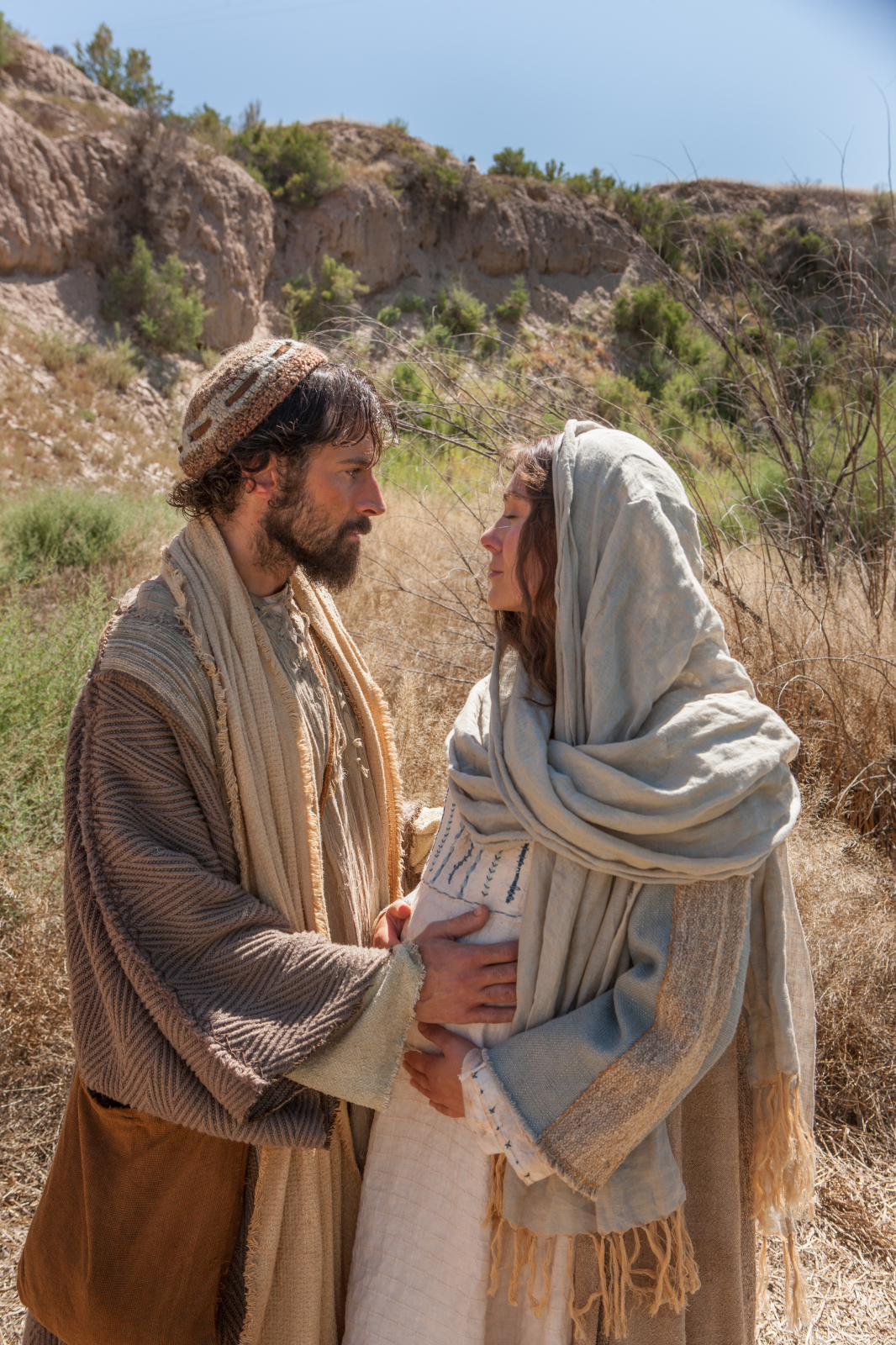 When last we met here on the blog-o-sphere, we considered Mary's response to the angel Gabriel as he told her the incredible news that she was to conceive and bear the Son of God, all while remaining a virgin! I remarked how steadfast was her faith as after considering this possibility, she simply said to the angel, "May it be to me as you said." (Luke 1:38b NIV).
Today I would like to give equal time to Joseph, her husband to be at the time Mary's encounter happened. As we do, we will find that his response to what he was told is just as faith packed as his fiancé's was. I am basing what I write today on Matthew 1:18-25. (though I am honored that you are reading what I have to say, it is always good advice to read the scriptures for yourself. After all, God will give you much more insight that I will!!)
Before considering what the nameless angel said to him, let us take a minute to consider the social ramifications of what Joseph was about to be told to do. Getting engaged in those days was quite different to what we know as marriage engagement today. To become someone's intended then was much like a legal contract. It would in most cases be drawn up by the father of the bride and the groom. It usually contained a financial piece, such as the father giving the young man money or property in exchange for marrying his daughter. Most marriages were arranged in that time, and it is quite likely that Joseph and Mary hardly knew each other.
The understanding was that the father was giving his daughter away, and that she would be a virgin. This was highly significant to the people of Jesus' time. The honor of the entire family of the bride hinged on her being found a virgin when the actual marriage took place.
Knowing this cultural background shines a brighter light on the decision that Joseph has to make. Not long after Mary's encounter with the Holy Spirit, her body began to give the telltale signs of pregnancy. Joseph knew that he had not be intimate with her, so his logical mind told him that she had been unfaithful.
Joseph had the option of simply calling things off. He was, by the laws of that time, entitled to keep whatever dowry Mary's dad had given him. He was within his rights to divorce Mary and to get on his life. This would cause Mary and her family great shame.
Blessedly for them, the bible tells us that Joseph was a good guy, and that he did not want to cause any more harm to Mary than was necessary, so he settled in his mind to get a quiet divorce, thus keeping much of this out of the public eye.
As far as I can tell, Joseph has his dream the very night he makes this decision to divorce Mary. As he slept, God's messenger tells him the same incredible thing Mary had been told: Yes your bride in pregnant yet she is still a virgin! The Holy Spirit has descended upon her and she now carries the very Son of God in her womb.
What a dream! I don't usually remember my dreams unless they are real doosies. Joseph's dream would certainly qualify as one of those. But his faith-filled response to all this is found in verse 24: When Joseph woke up, he did what the angel of the Lord had commanded him and took Mary home as his wife.
Talk about taking a 180! He goes to sleep convinced that he must divorce Mary and wakes up the next day to take her to his home as his wife. I can only conclude that Joseph's faith had already been strong up to this point in his life. Because the bible says he was righteous, we can know that he was living his faith out in a genuine way. Knowing this, we can see how Joseph was able to receive, process and act on the message he had received from the angel in his dream.
I wonder if or how many times my weak or distracted faith has caused me to miss a message from God. Though I cannot go back to do or undo anything, I can take the lesson from Joseph to heart today and going forward.
I do not believe for a minute that Joseph was just a random dude God selected to be stepdad to His Son. It was because of his evident faith that God gave him this awesome place in history.
You and I are not random elements in God's plans either. Won't you join with me by allowing the faith example of Joseph lead us to deeper places of belief? I for one do not want to miss out on anything God is doing. I want to faithfully do whatever He tells me to do. God saw Mary and Joseph through the trials of their time on earth to reveal His salvation plan to all, I am positive that He will provide what you or I might need to carry out our part as well!
Be blessed and a blessing today,
Pastor Chuck